Thang sold his home with Nested when he needed more space for his work and growing family.
Tell us a little about your old home?
It was our first purchase and we bought it in 2008. At the time, I was living at home with my parents, as was my missus. It's a two bedroom flat in East Dulwich, near to the station, so it was a great first home. East Dulwich just seemed like a nice area to settle down in - we were a bit sad to leave!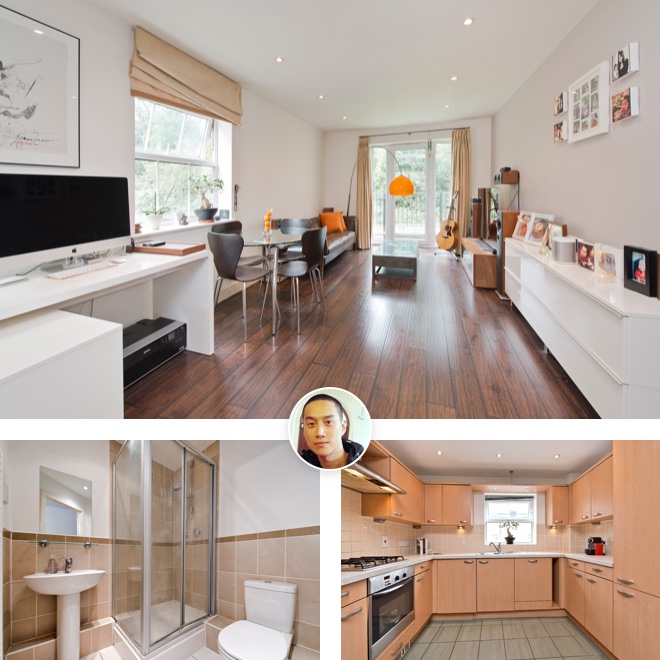 Why did you decide to move?
Basically, we outgrew the flat. We had two kids and it got quite cramped. It was a two bed flat and originally the second room was for me to work in. When we had our first child, it naturally became her room. I had to relocate my working area to the open plan lounge-kitchen area. I'm a designer and illustrator, so I need a big desk to work on. Although it was a two bed, it really felt like a studio because our living space was just one room. At any given time I'd be working, the kids would be playing or watching TV and my wife would be cooking or doing something else. The flat was basically hectic!
When did you first list your home and long were you on the market?
We first put our house on the market in September 2017 with a fixed-fee online agent. It was super quick to set up the listing online, but we started to worry when we didn't get any viewings after two or three weeks. At first we thought it might be the time of year or just the market being slow, but the interest didn't pick up. We thought because it was a two bed flat in East Dulwich and it was right next station we would get loads of offers, but there was nothing. We started thinking 'oh no' as we were already looking at houses and seriously thinking about a move.
How did you find out about Nested?
We had already seen a few houses we liked, and so we were thinking if we didn't get an offer on our flat quite soon we would be back at square one and have to go through it all over again from scratch. By that time we had already viewed about 30 houses, we even saw 10 in one day, it was crazy! Obviously, we didn't take the kids. I spoke to a few people about it, and a guy at work asked if I had heard of Nested. I went away and did my research. I remember reading about it in Business Insider and it seemed to make sense. I went online and put the our details and got started.
How did you find the sales process with us?
I thought the expected sale price was slightly low at first, but I think we were kind of shooting for the stars with our price expectations, which we based on the market before it changed. All the information you provided made me understand it wasn't just numbers being pulled out of thin air.
After I thought about it, I felt the expected sale price was realistic considering what other flats had sold for in our area. Plus, although it was a bit less than we expected, we also managed to buy our next home for less than the asking price, so it's all relative. We had viewings within the first week and an offer on the second week. The whole process was so quick. We moved in at the end of November which gave us time to get the house looking how we wanted and have our family over for Christmas.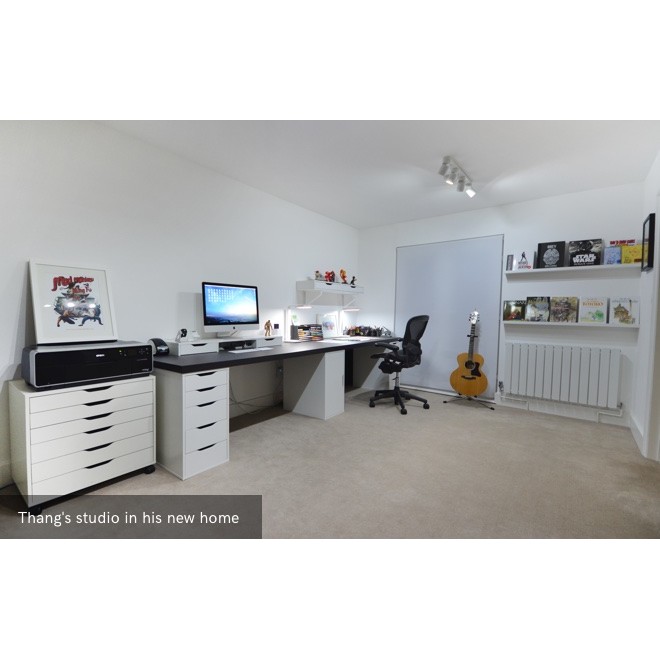 How are things in your new home?
We have so much space now, it's just mad! We've moved to Lee, which is a bit further south east and this area has great schools. The new house was totally refurbished so it was like a blank canvas and we had a chance to put our own stamp on it. Both kids now have their own rooms and they're absolutely loving it!
I now have a loft conversion as my work space, which feels like the same area space as the whole of the old flat. When I'm up there I literally can't hear anything going on in the rest of the house which is great for my work. I have a huge 4 metre desk which I could never have done before... in the old flat, I used to draw on the same desk I had my keyboard on! It's almost like we have too much space… but you can never have too much!