Richard - Recently sold his 2 bedroom home in London with Nested.
Back in 2013, Richard and his wife made the exciting move to Streatham when they bought a brand new 2 bedroom flat. Fast forward 3 years and the family has grown with the arrival of two children. Along with the new children came an army of toys, and as Richard found out, 2 bedroom flats are not built for a family of four. This left Richard and his wife facing the prospect of upsizing to a family home with all the space needed.
Like the vast majority of people in the UK, Richard decided to sell his house through an estate agent. Months went by without Richard selling his flat, and in the meantime, the family had found a brand-new housing development in Hainault; perfect for their next move. They put a holding deposit down on the new development to secure their family home, and waited for their estate agents to sell their flat so the dream of a new family home could be complete.
The service so far exceeds any standard estate agent.
Time went by and Richard and his family needed to exchange contracts on their new family home, at which point they would need to pay a 10% deposit and would be legally committed to completing the sale. If they couldn't complete on time, which was dependent on them completing their sale, they would then lose their deposit. This left them in a predicament. They had found their dream family home but they had not sold their current flat, and without selling the flat the family could not afford to move. They really didn't want to lose out but they couldn't risk losing their deposit. Richard even explored the option of a bridging loan, which means borrowing the amount they need to complete the purchase of the new property, until his flat is sold, however, the interest rates were exorbitant.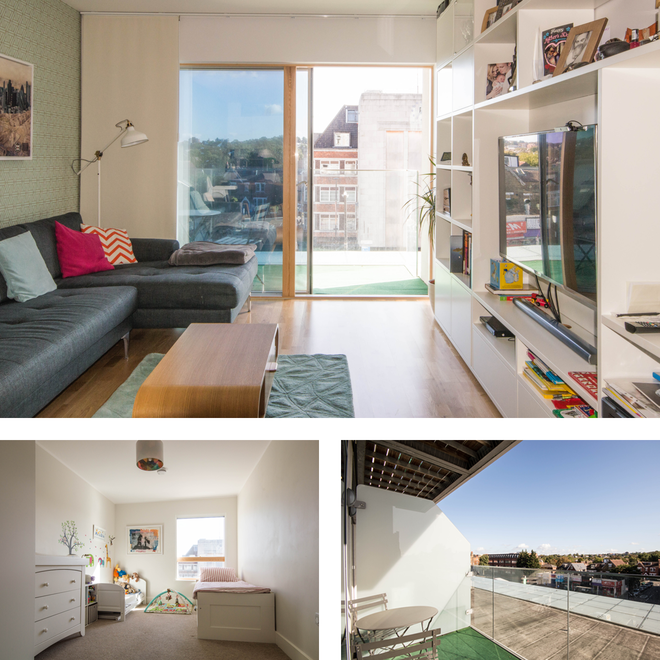 Just when they thought that they would have to give up on the property Richard read about Nested in an article in Business Insider. He immediately went to our website, got an instant valuation and submitted his details to see what we would be able to guarantee. Within 3 days we valued the Richard's flat at £450,000, and guaranteed £430,000 to the family if their flat didn't sell within 90 days. If we sold for more than the guarantee, Richard would still get the full sales price minus our fees, even if it took more than 90 days to sell, meaning he didn't have to compromise on sale price.
Just 2 weeks later, we had managed to negotiate offers on Richards flat up to £462,500, exceeding the valuation and selling the flat for £32,500 over the guaranteed price, with Richard taking 80% of this surplus. The buyers exchanged on the flat within 8 weeks and the sale was completed in just two months leaving Richard and his family free to enjoy their new home.
The Nested guarantee meant we could exchange on our purchase immediately helping us secure the property ahead of other buyers.