Polly G. - Recently sold her 2 bedroom home in London with Nested.
After juggling running her own accountancy business based in Newark whilst living in London, Polly decided it was time to sell her flat in Finsbury Park to move 75 miles North to Peterborough and be closer to her business.
Polly heard about Nested from a family member and after requesting an offer we gave her a valuation of £450,000. This is the amount that we would expect a good agent to achieve. Polly also received a range of valuations from traditional estate agents; these ranged from £425,000 to one local agent even promising her £525,000. Suspecting this was an inflated valuation but tempted by the promise of a higher price, Polly listed her flat for £525,000 with the local estate agent in the hope of soon being ready to make her move to Peterborough.
As soon as I decided to sell with Nested I had certainty.
Fast forward one month to mid-November, the market was slowing and Polly had received no interest in her flat with the agent suggesting it was over-priced and in need of a price reduction. Polly came back to speak to us and we still felt a good agent would be able to get £450,000 for the property. We set out to achieve £450,000 for her and gave her a minimum guarantee of £420,000, no matter what. Within a few days we had the property listed at £460,000.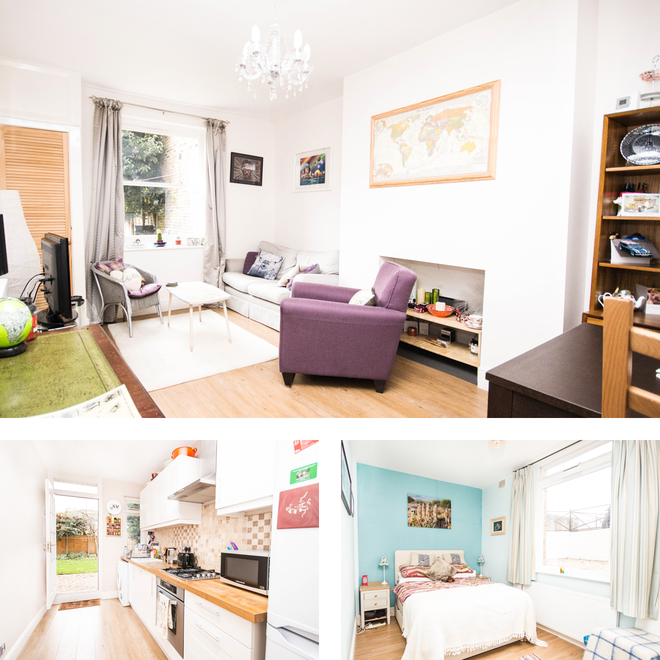 Certainty that I could move to Peterborough and be closer to my business; certainty that I could buy my next home without worry of my sale falling through.
Despite the slow market as Christmas approached, we generated interest from multiple buyers. The process came to a conclusion with two strong offers; one for £450,000 and a second for £455,000. Within a month of listing the flat we had sold it for £5,000 more than our valuation. The sale exchanged in 81 days and was ready to complete in less than 90 days. In fact, Polly asked us to delay completion by a week as she had a few things she wanted to do before she moved out. The sale ended up completing on day 91 at her request and she is now happily back in Peterborough working far too hard on her growing business.