Nick sold with Nested when he needed to upsize for more space.
Tell us a little about your old home, where was it and when did you buy it?
It was a one bedroom flat which I bought in 2013. It was my first home and the space was great for just me, but after my girlfriend moved in we realised we probably needed to move.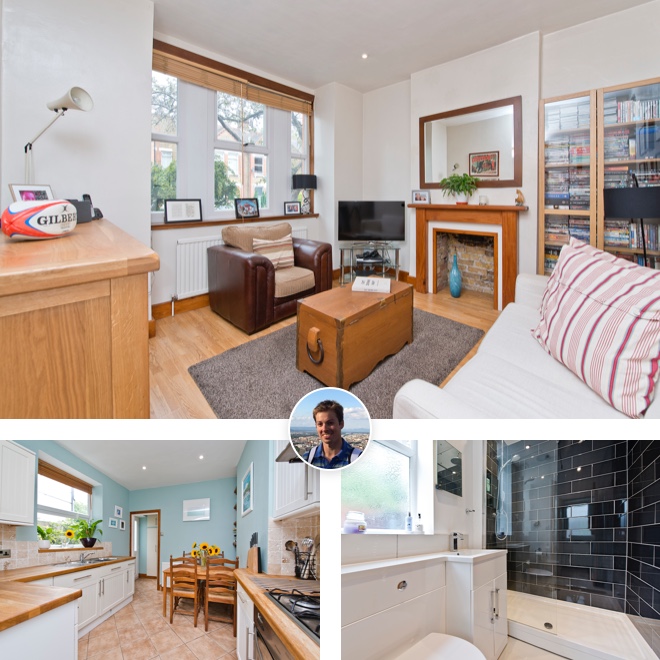 What were you looking for in your next home?
We needed more space as we had way too much stuff! But we also didn't want to move too far from London as we didn't want a massive commute, and we generally liked the area we lived in. We've ended up only moving a short distance away.
So what were your first steps to selling?
We went with one of the new online estate agencies to start with. We thought it would be a fairly simple process as lots of property searches are now done online anyway. I thought it would work fairly well, but unfortunately it didn't quite go as planned.
Did you receive an offer at that time?
Initially we only had one viewing as went under offer pretty much straight away! But then, after having been in legals for six weeks, the buyer pulled out suddenly as their funds fell through. At the time, we had offered on a new house, so we reduced our asking price to get a buyer quickly, but no luck. With the flat available again we started to experience the market slowing down throughout the spring and summer of 2017. We found a new buyer and got close to the point of exchange but didn't manage to get it over the line. I was basically losing the will to live with the process at that point as we had an offer accepted on another house already.
What made you decide to speak to Nested?
We got in touch with Nested as were trying to keep the house we had offered on, and we were ready to proceed at that point. However, as we were setting up with Nested, we got a call from the seller's agent to say that they had accepted another offer. We were already at the point of exchange so were totally confused. Without us knowing about it, their agent had been showing it to other buyers. It really was an absolute shambles!
We decided whatever happened with the house that we were going to go with Nested, as I trusted the team and I just wanted some certainty after everything that had happened. I was totally frustrated with the whole process after almost a year.
How did you find the process selling with us?
We explained we were still trying to keep the house and the Nested team came over right away. I was pleasantly surprised by the expected sale price. When you have a promise of an advance you assume the value estimate will be quite a bit lower than you think it should be. I had an idea of what I thought the fair value was for the flat, and it was pretty much in line with that.
If we had gone back down the traditional agent route we would have had all the stress and worry again, so I was happy to trade all that up for the certainty to be honest. The other concern I had was about the slowing market at the time.
Essentially, I was guaranteed to sell the flat for considerably more than I bought it for so I wasn't going to get too greedy and hold out for a certain price. The Nested offer worked well for all parties I think.
What happened with your next home?
It's weird how things work out… We'd lost the house but could start looking at new houses with the mindset that we were basically chain-free with Nested behind us. We looked at a few more houses and ended up finding the best one yet. The people we bought from had been trying to sell for a long time and had lost multiple buyers before us too, so they were also at their wit's end. Fortunately, the circumstances worked out well for everyone in the end.
How are things in your new home?
We're really happy. Unsurprisingly, I still don't have the majority of wardrobe space, but I've certainly got a lot more than I used to in the flat!