Neil sold his renovated home with Nested when he found his dream property, a brand new showhome!
Tell us a little about your old home?
I bought it in April 2016, so not long ago at all. It was a three bed, one bath house in West Finchley which had been totally run down. I was actually living elsewhere with family at the time, as it was a complete building site. The idea was to fix it all up and make it beautiful, which required rewiring and steel beams and the whole lot! There was no heating, no water… at one point it was even on stilts!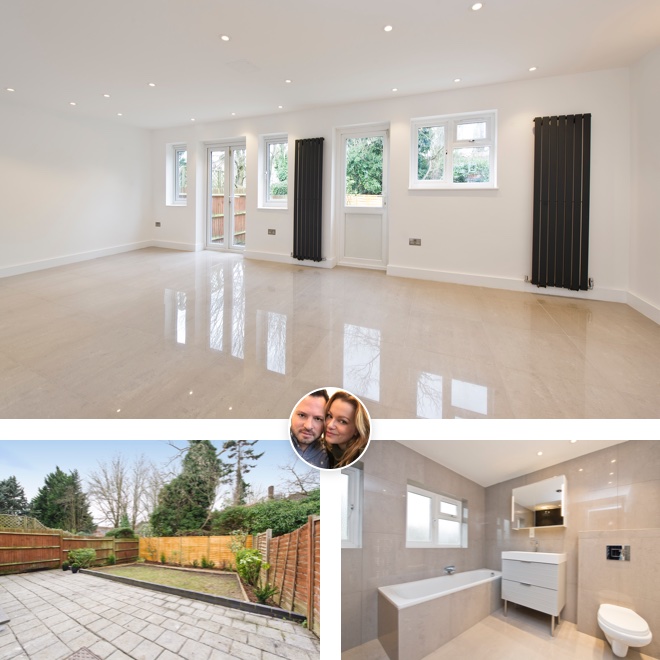 Why did you decide to sell?
Half way through the refurbishment project, my children moved schools to Hertfordshire, which meant we needed to move to be closer to there, or face a horrendous journey each way. It was a no-brainer.
The idea was to take the time to get it right, put it on the market and then find something suitable to move into. I did the thing you should never do when you want to sell your house, I went and looked at another house. I came across a new-build development and fell in love with the showhome on a viewing, it was a have-to-have moment. Because it was new-built and there were strict timelines, I gambled and put down a small deposit knowing it was non-refundable. It was a real roll of the dice as my house wasn't even on the market and the builders were still in the house finishing the job.
I went to the agent I bought it with, and we put it on the market. They assured me that it wouldn't be an issue that it wasn't finished as it was close enough and people tend to like a full refurb. In typical estate agent style, they overcooked the asking price. I realised that at the time, but I thought people would get through the door and if they like it would make an offer. However, I think we were attracting buyers from the wrong bracket who were expecting more for the price. I didn't get any offers and I didn't know what to do. By that point, even if there had been an offer it would have had to go through within 14 days for me to be able to keep my next house and it wasn't moving in that direction.
How did you find out about Nested?
I started doing all the random Google searches for quick house sale. Obviously, the majority were offering to buy a house at around 60% of the value, which was no good to me. I was offered £100K less than I had even paid for it in the first place, let alone reflecting the work I had done. Although these companies were all non-starters for me, I would have spoken to anyone in the hope that one would be different, but none of them were.
I found Nested and I thought it was too good to be true, but I decided to give it a try anyway in the position I was in. The team came to visit me in my home and I knew that if my home was going to sell, these guys would be the ones to make it happen. It was clear Nested was almost scientific and data-based and not the typical estate agent, more like estate agents with a conscience.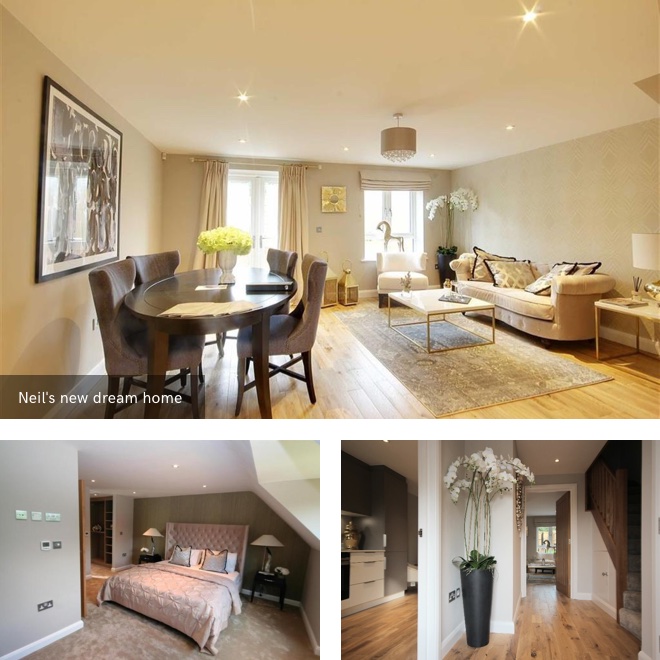 How did you find the sales process with us?
I was confident that the sales team would sell above the advance, which they did. However, what was most important was that the advance was enough to allow me to proceed on my new house. I actually sold my house after I was already living in my new one. I had completely moved on and they just handled everything, it was fab! I think I went back to the house once to pick up some post and leave the keys but that was it, everything else was done.
How are things in your new home?
For me and my girls, I don't think we could be anywhere else that's more perfect for us. I actually bought the showhome, so it was totally kitted out with all the furniture we needed and it made everything so smooth. Things like that don't happen very often! We still can't believe we live here, it really is perfect for us.