Kate used Nested to sell her home when she moved to Canada with her family.
Tell us a little about your old home?
It was a two bedroom flat between West Norwood and Streatham Hill and we bought it in October 2012. We had rented in Brixton for 4 or 5 years, we chose that area because it was the nearest to Brixton we could afford to buy. We didn't know the area very well when we moved there, but we really lucked out as it was a great place for young families.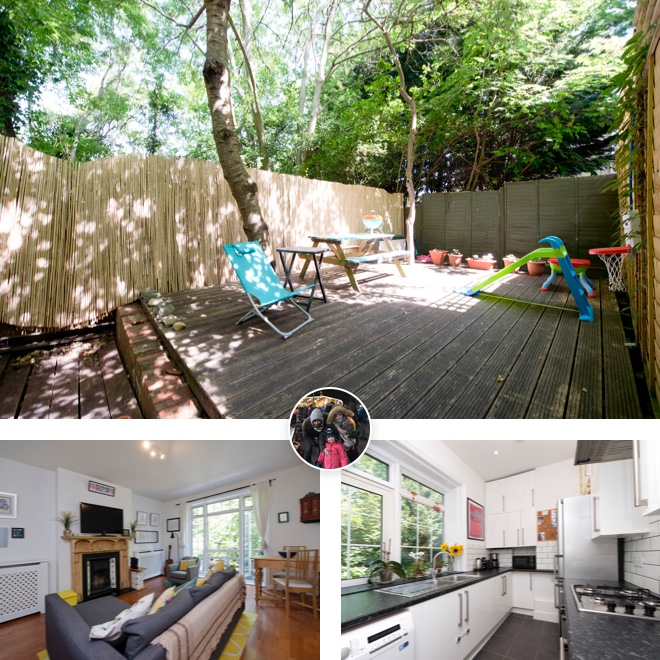 What made you decide to move abroad to Canada?
I was born in Canada so I have dual citizenship, and I also went to university here. The idea of living in Canada has always been in the back of my mind, but my husband had been reluctant, slightly related to the lack of football coverage! After we had our first daughter in 2014 we came over to Canada for a holiday. We both felt that it would be a great place for our daughter to grow up and that we would be able to afford more over here. After we went home to London, we discussed it over dinner and decided to put the wheels in motion for the move. We started the paperwork in 2015 and by Christmas 2016 we were ready to put our house on the market.
When did you first list your home and how long were you on the market?
We went with an online estate agent purely based on the lower cost, as we wanted to have as much money as possible to bring with us to Canada. We were on the market from December 2016 - April 2017. We had loads of viewings but not a single offer. We were starting to feel a bit anxious about it by that point, and we were wondering if something had gone wrong. So we decided to list with a local traditional agent, we signed up for a 16 week contract, which was too long in hindsight. Again there were lots of viewings, not the best quality viewings in my opinion, but still not one single offer. So that's how I came to discover Nested.
How did you find out about Nested?
There was a post on a Facebook group I was member of - the Streatham Mums Network. Someone was talking about trouble selling their property and Nested was offered as a suggestion. At the time I hadn't thought about it, but I went back and had a look at Nested online after we had trouble selling. I thought it sounded too good to be true, but I wanted to give it a go.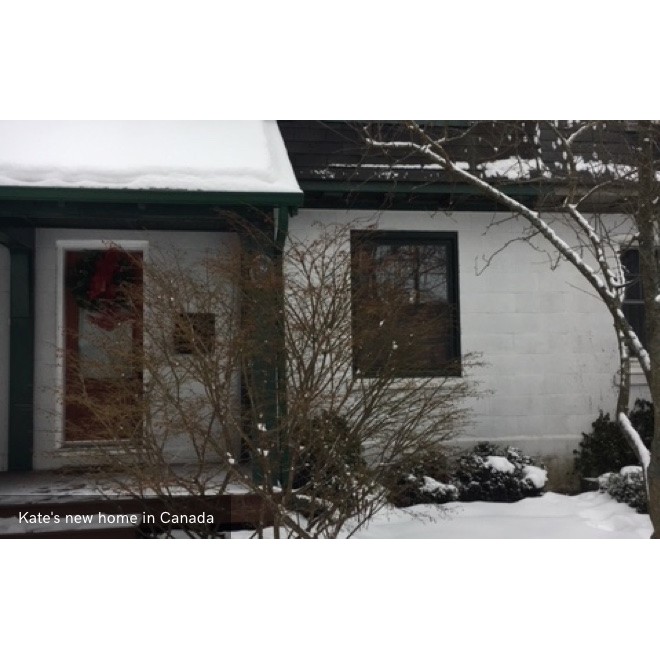 How did you find the process selling with us?
You guys were extremely responsive, which I really valued. I was sick of being told one thing and nothing actually happening. I was a little skeptical as it was a new company, I didn't know how it could be possible and it really did sound too good to be true. I thought to myself, I know the valuation will be lower than we expect, but I was prepared for that.
The team came out really quickly once we got in touch. The valuation was a bit lower than expected because of a lease issue with the flat, so we deliberated and decided that at least with Nested we could still get enough money to move ahead with our plans to go to Canada. I also recognised that no matter what the advance was, there was still incentive for you guys to sell above that, which was all we needed really. We had the offer after just a couple of weeks and we had all the paperwork sorted and ready to go whenever. Although we hadn't drawn down the guarantee amount, we knew we could when we needed to so we were free to book our flights.
How are things in your new home?
It's going really well, we can get a lot more for our money out here in terms of living space, which is great. We've started settling in and making ourselves at home. Our eldest is starting at a nursery soon and we're really happy.