Jessica sold her four bedroom family home with Nested to upgrade to her dream home.
Tell us a little about your old home?
It's a four bedroom house in Stoke Newington and we bought it four years before we decided to sell.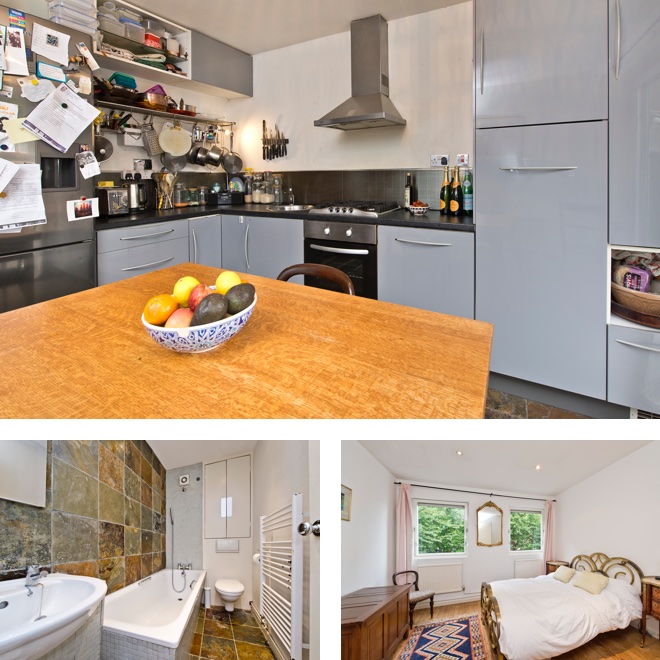 Why did you decide to move?
We were kind of at a bit of a crossroads of either doing a lot of work on the house or just moving house. Our house had actually gone on the market the year before as we had seen a place we liked and put an offer in. But because we didn't get an offer on our house at the time our offer was rejected. So we lost that house and nothing really came up on the market.
We didn't really want to sell our house if we didn't have somewhere else to go. After we lost that house our agent at the time actually found a buyer, but there wasn't anywhere else on the market that worked for us so we decided not to move. So, thinking that we had explored the moving option and it didn't really work, we decided to stay put and do work on the house. It just so happened, as I always keep an eye on things locally anyway, that another house came up that I really liked the look of. I realised that we could use Nested as a way to put an offer in on a house we really liked and practically act like a cash buyer. It was a game changer.
How did you find out about Nested?
I literally can't remember, I think I just stumbled across it. It was on the internet somewhere, but I really can't remember when I first saw it.
How did you find the sales process with us?
What was fantastic and why I totally recommend Nested and why I'd use them again over a traditional agent is that unique selling point of being able to be a cash buyer. You don't have to wait around for someone to offer on your property before you can offer on somewhere else. Otherwise the whole process is so stressful, you see a house and you fall in love with it, you want to put an offer in but they won't accept your offer because you haven't got a buyer. The whole process is horrendous, just really bad! Nested take all of that uncertainty and all of that stress away and that's brilliant.
Fraser was fantastic. He literally went above and beyond and was always available. We had phone calls at 10pm and at the weekends. He really would do anything he could to sort it out for us.
How are things in your new home?
The new home's amazing, we love it so much it's fantastic! We've only moved about four minutes away from our old home and we love the area.