Greg sold his home in Dulwich as well as his flat in Vauxhall when he moved down to the coast.
Tell us a little about the properties you sold with Nested?
We had one large family home in the Dulwich area where we were living at the time, and we also had a smaller rental property in Vauxhall. We were planning to sell the rental property anyway, as it was becoming a hassle being a landlord. We hadn't initially intended to sell both with Nested, but it worked out well in the end.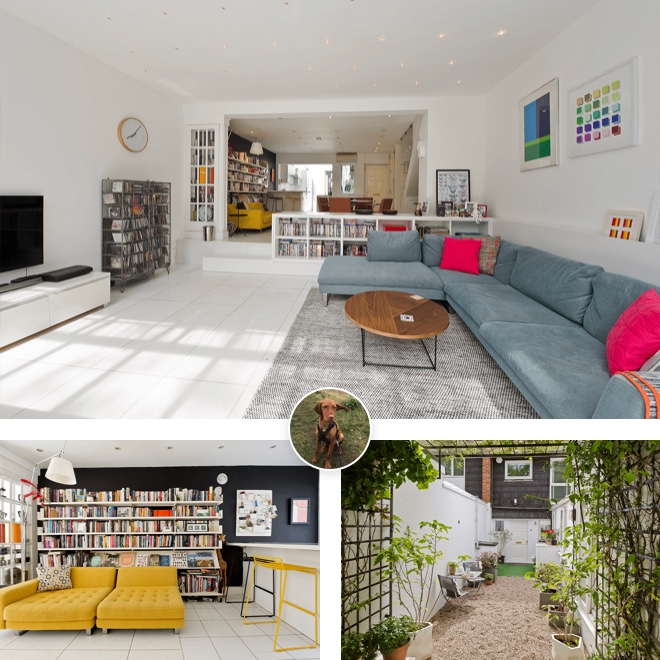 Why did you decide to move out of London?
What happened was we found a property down on the coast which ticked all our boxes, as it were. It really exceeded all our expectations of what we could end up with. My wife was just looking around, not really frantically searching or anything, and she found it.
We had been in London almost 30 years and we had two kids under 10 at the time. On a bi-monthly basis my wife and I would I think think are we staying, are we going? And we would decide to stay, as we felt London was amazing, and it is amazing! About two-thirds of couples my age go through a similar process, everyone we know does the same thing. But we had talked about it a lot and it seemed like the right time to move.
How did you find out about Nested?
I'm an architect and one of my clients recommended I get take a look at what you do. To be honest, the whole chain problem hadn't really seriously entered my mind, it seemed like something that happened in other people's home sales. Then there was a daily adjustment of spreadsheets and budgets and sensitive dialogue with our buyers just to keep the thing on track.
I had doubts about the advance at times, whether anyone would really give me that amount of money. I had no reason to think it wouldn't be forthcoming, but no evidence that it definitely would. Right up to the day we were due to exchange and complete, we thought there was a chance could all go wrong, and we had put a non-refundable deposit down for the new property, and so there was still money we would have to kiss goodbye to if it fell through. I was lucky being involved in the industry as an architect, I had a bit more of an understanding and realism about the process.
What were your next steps to selling the properties?
We agreed an 11 month completion period with the owners of the house we wanted. Luckily, they were a lovely couple and one of them was an architect like myself, so we had a level of trust between us. Because we needed the value from both properties, we decided we couldn't have two properties needing to exchange and complete in that time. We decided to use Nested on our rental property to have a certain bankable amount. I checked it out and put in all my details and it went fairly smoothly, we sold within 90 days above the advance.
We'd already had an offer on our family home, we had agreed a price for the sofas and everything and it was all fine… until the day of the exchange. It turned out the people beneath our buyer pulled out, so after seven months of backwards and forwards we were left with nothing. Our buyer couldn't continue and it all just collapsed. At this point, we were getting dangerously close to the deadline for completion. It was difficult to imagine that a conventional agent could actually sell in that time frame, so it was getting a bit hairy! We decided to use Nested on our family home as well to make sure we could complete on the house we wanted.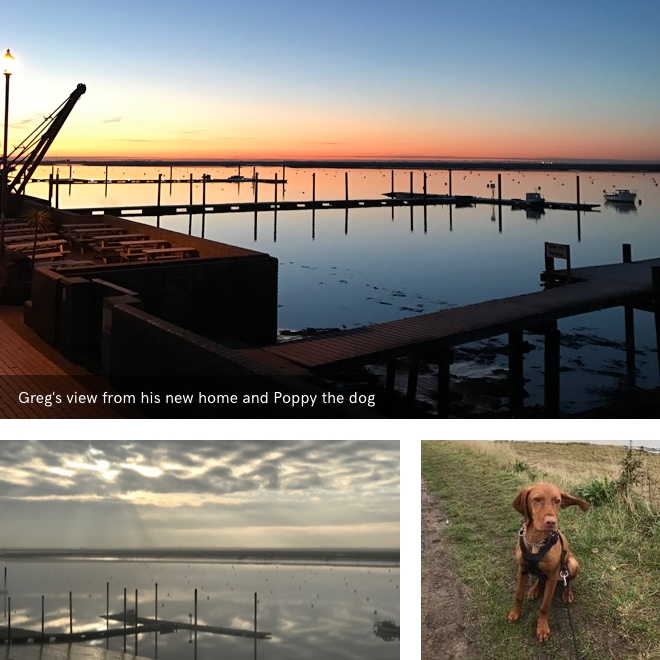 How was the sales process with us?
We managed to swap over to Nested from the traditional agent with enough time to complete. Nested found a buyer within the 90 days, but we didn't complete within that period so we needed the advance. In the end it worked out, we took the advance and the proceeds from the flat sale, exchanged and moved in as planned… but it was hairy at times! I've bought and sold tons of stuff over the years and Nested was better than anything else I've ever been involved in. There was a level of intelligence and care and engagement which is usually not present. Whoever we spoke to, there was a lot more to them and you felt like you were treated more like a partner than just another customer they want to get rid of. That gave me a lot of confidence, bearing in mind I had just gone through it with a traditional agent, having interviewed four agents when we decided to sell!
How are things in your new home?
We're living literally a metre away from the sea, our house is about 2.5 times bigger than our old one and we've got 15 miles of coastal walks either side around us. The kids are having a ball being down here and we've got a puppy, which was one of main the reasons for the move. Actually we took our puppy Poppy onto the beach for the first time yesterday and she's loving it, and so are we really.
We did things the opposite way around with our move, we found a property before we had the means to sell ours and made an emotional attachment to it. But with conventional means we wouldn't have been able to do it, so it was great to be able to make the move with Nested.