David used Nested to sell his flat in West Hampstead after he found his new home through Instagram.
Tell us a little about your old home?
It was a two bed flat in West Hampstead which I bought in January 2013, so I owned it for about 4 years. I had been renting in the area at the time and through saving I managed to get on the property ladder, it was a lovely little flat.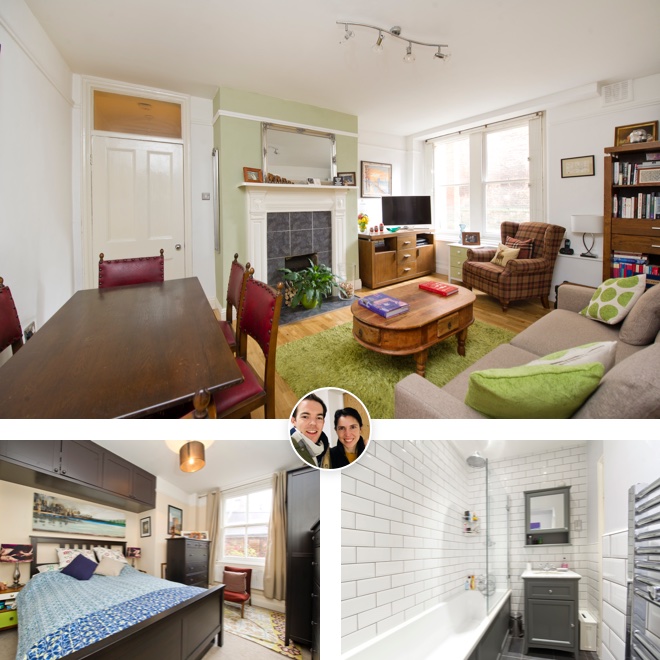 Why did you decide to move?
I was living with my fiance (now my wife) for about two years before we decided to sell. It was a bit of an opportunistic sale really, as we happened to find a place just down the road in Maida Vale. We had been thinking about moving at some point for more space, but we hadn't really been actively looking.
It happened in quite a weird way actually… we had gone home on a Sunday in October 2016 and we were just relaxing. I was on Instagram and an advert came up for a new build development which looked good. I called up right away and went to have a look that day, and put in an offer the following day. So not only did we sell with a property technology company, but we also got our new house through being targeted on technology!
You've had a very modern experience in both aspects! How did you begin the process of selling your home?
I started with a traditional estate agent and we put it on the market in October. I knew they had valued the property too high, but I thought that they had a chance of selling by Christmas, so I gave it a shot. It helped that I knew there was some negotiation with our move date, so there was less pressure if it didn't sell quickly. We did have quite a few viewings and one offer, but nothing actually came out of it. Once the contract was up in the new year, I decided to start working with Nested.
What made you decide to try Nested?
I knew about Nested through a friend. My main goals were speed and certainty - which is what Nested's business model catered to. Apart from that, I also wanted a 'quality of service' and 'honesty of service' really. I'm a little skeptical towards the London property estate agent industry and I knew that Nested was trying to break that mould and excel at customer service.
How did you find the sales process with us?
Everything was very open - communication was excellent, transparency was excellent. There was no spin or missed phone calls. Everyone knew where everyone else stood all the time. There was no sugar coating if a viewing didn't go well and if someone didn't want to pursue it. I keep saying it, but Fraser was exceptional and really went above and beyond. In fact, it was my birthday over the time we were selling and the agency team even left me a card and a bottle of wine, which was a really lovely touch! It was really different from other estate agencies I'd experienced, that kind of customer service you don't really get anywhere else.
How are things in your new home?
It's great! It's a new build, so it's nice to have everything brand new and less worry about maintenance. We've got about 1300 square foot versus 600 square ft in our old place, so over double the living space.